Nate Leonard
Nate Leonard has had music in his blood since he was very young. He always enjoyed different musical ventures throughout grade school, and in high school was part of an original band for a few years. For the last 10 years, Nate has been a non-stop part of the local KC music scene, most recently for 70s disco band, Boogie Wonderland. From classic and modern rock, to alternative and disco and funk, Nate always tries to bring it home to the audience, making it as real as possible for everyone to enjoy. Always striving to emulate the original singers while still adding his own flavor to each song, Nate believes the audience comes first and always deserves the best show possible.
Deann Kinsch
Does she blow the doors off with her voice? Check. Can she serenade on the sax? Check. As a dual threat, music is undoubtedly in Deann's blood. For the past 8 years, Deann has played with The Heather Stones, Making Mischief and most recently has joined "the family" with Superstar Mafia. In addition to performing, Deann is a former board member for Band of Angels, a non-profit charity that collects, refurbishes and donates brass and string instruments to students in need - she continues to support this charity that is near to her heart. Deann is highly regarded as one of the more versatile singers around, known for her authenticity, stage presence and strong range.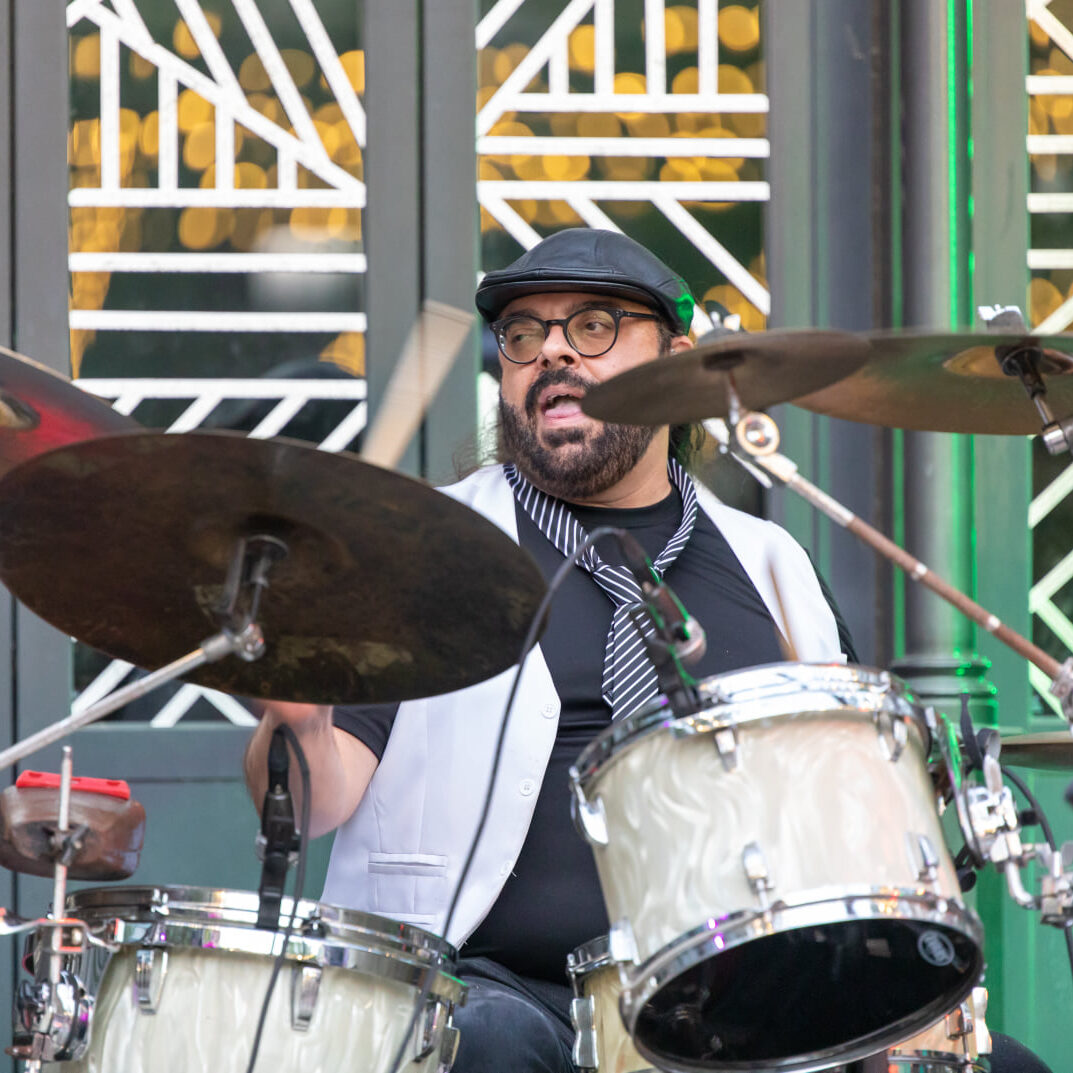 Scotty McBee
Scotty McBee began performing in 1988. He graduated from UMKC Conservatory of Music and has played with local jazz legend Ida McBeth, The McFadden Brothers, Kim Park, Bloodstone and many others. He has a wide array of influences but counts Rush and Kiss among his favorites. Before joining Superstar Mafia, he was a member of tribute acts for KISS, Bon Jovi and Jellyfish, and co-founded the long running Jerry's Jam Night. He is also a founding member of the notorious, Zappaesque band Jazz Discharge and currently fronts Troubadour Retrievers and Special Forces, a .38 Special tribute band. McBee is highly regarded as one of the most versatile and experienced drummers around, who is known for his creativity, authenticity and strong pocket.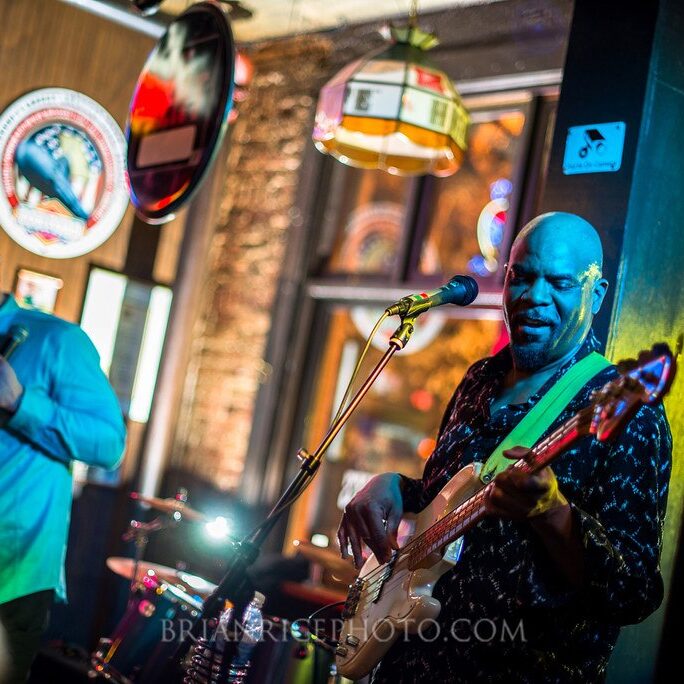 Skip Godley
An axe man? Not this guy. Skip has always preferred the versatility and depth of the bass. His musical influences range from Alice Cooper to Frank Zappa and everything in between. Since returning from the Bay Area where he got to meet the likes of Prince, Stevie Wonder and Carlos Santana, he has had a hand in many different musical endeavors including studio work with local gospel artists, sub work for various bands and was the co-leader of the band The Rent as well as a contributing member of the 80's tribute band Fast Times.
Seph Ranaghan
Thomas Joseph "Seph" Ranaghan is a largely self taught guitarist who has delighted crowds from Maine to Minnesota to Texas with bombastic riffs and cool hats. He has opened for big names like Darius Rucker, Lady Antebellum, Aaron Lewis, and Sugarland.
The two time heavyweight champion of the Worth Harley Davidson Battle of the Bands, Seph takes his craft very seriously and his effortless, dynamic playing makes him a force to be reckoned with.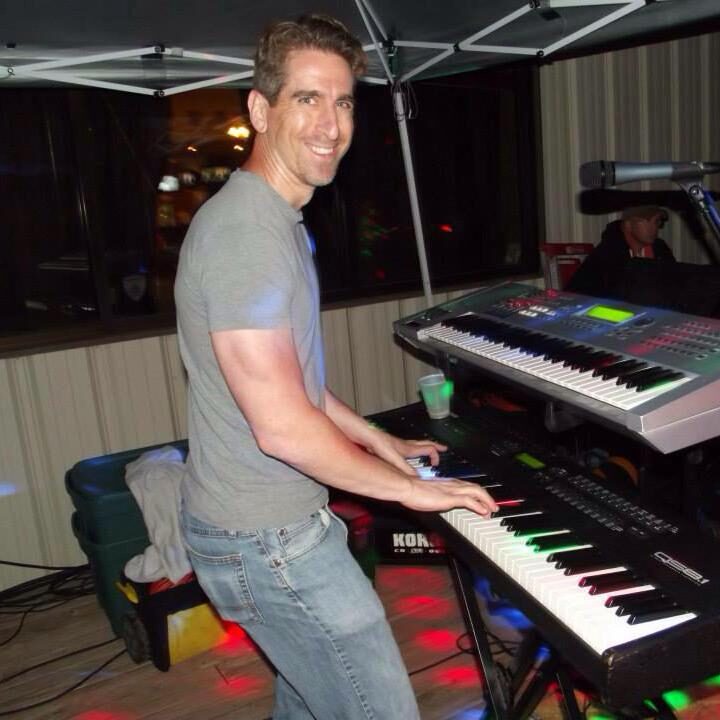 Michael Small
With a diverse background and finely tuned ear, Michael has been manning the keys with many local party bands including Autopilot, Retroactive, Darkhorse and Private Stock. Always an interesting player, Michael combines a refined classical approach with utter mayhem, and an improvisational sensibility providing a performance that is never dull. Michael also teaches piano and keyboards in the KC area, helping to usher in the next generation of keyboard players.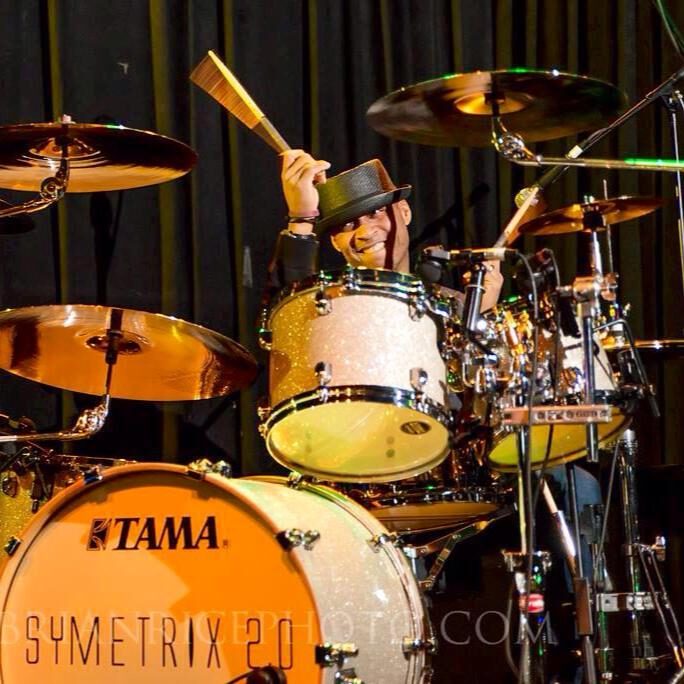 Jerry Bayton
Jerry was the founding member of Superstar Mafia. He studied percussion at Indiana State University and also with legendary Kansas City Drummer, Go Go Ray. He lists Stewart Copeland and Tony Thompson as early influences in his style of playing. Before joining Superstar Mafia, Bayton played with local legends Bed of Nails (post modern Punk), Season to Risk (Prog Rock Metal Fusion), Symetrix (Alternative Pop Rock) and Deege (Power Pop). He has toured the local five-state area extensively, and has been in opening bands for national acts The Fixx, Flock of Seagulls, the Rembrandts, Modern English, and Sonia Dada. Bayton was a bedrock of the community where he served as captain of his firehouse for many years. He passed away in August 2019 after a long battle with multiple myeloma. He will forever be remembered as an exceptional band member but even more importantly as an incredible friend. 
Book Us For Your Next Event
For booking information for private and public events...